Xima Call Recording Enhanced by DVSAnalytics
Xima and DVS have joined forces to provide the next generation of interaction recording.
DVSAnalytics + Xima Partnership
Xima is an enterprise-level contact center solution that provides advanced call interaction for contact centers. With Xima's cloud-based application, businesses can enjoy a wide range of features, including call recording capabilities, skills-based routing and queue callback options, real-time and historical agent reporting, web chat options, and an easy-to-use interface. 
Now, contact center agents can manage various media channels all in one place while providing detailed reporting and focusing on time management. Xima's partnership with DVSAnalytics sets an entirely new standard for customer service excellence in contact centers.
DVSAnalytics is a Driving Force of Xima's Powerful Contact Center Solutions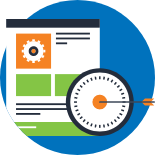 DVSAnalytics' Quality Management (QM) program with Xima helps ensure continuous customer service advancements. Our solutions enable supervisors to coach their staff to deliver quality customer service and improve the overall customer experience. Through detailed analysis of customer interactions and employee performance, contact centers can identify areas for improvement, coach employees, and provide regular feedback to agents.
Speech Analytics powered by DVS allows businesses to gain valuable insights into customer sentiment, process adherence, and overall quality management. Our Speech Analytics engine can automatically convert audio recordings to text and search for specific keywords or phrases. By rapidly analyzing the majority of customer/agent interactions, Speech Analytics helps businesses improve accuracy and leverage actionable data.
Workforce Management is essential for contact centers to maximize productivity and reduce labor costs. Our platform enables users to create custom reports, optimize schedules, and track performance to maintain adequate staffing levels. As a result, businesses gain greater visibility of their labor force and improved decision-making capabilities.
UNLOCK THE POWER OF CUSTOMER INTERACTION RECORDING WITH XIMA & DVSANALYTICS
With a commitment to superior customer experience, Xima and DVSAnalytics have joined forces to deliver powerful interaction recording capabilities. By partnering, DVS can extend Xima's call recording features to capture the agent's desktop, providing a complete picture of the interaction. 

With desktop recording, lightning-fast data access, and extensive metadata analysis, this partnership empowers contact centers and optimizes agent performance. Xima and DVS offer contact centers robust solutions to meet their ever-evolving business needs.
Contact us today to explore how Xima and DVS can revolutionize your customer experience and empower your agents with powerful call-recording capabilities.